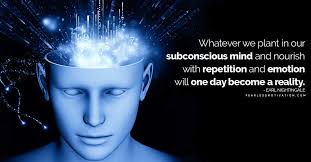 Ki for Life provide holistic treatments that focus on the body as a whole not just the physical aspect. We have thoughts, feelings and emotions and all of these contribute to our good health. Far too often, it is only when our physical health is affected that we start to take notice and look to make changes. Yet, when we look after all aspects of ourselves we can implement positive and constructive change, bringing about good health and a sense of well being.
The holistic treatments are brought to you by experienced therapist Pauline McDermott who herself has suffered ill-health and has benefitted from making positive changes through treatments such as these.
Ki for Life provide the following treatments:
Bio-Energy Therapy – an ancient Chinese therapy based on the principles of Chi
Clinical Hypnotherapy – we provide both suggestion therapy and hypno-analysis
Shiatsu – a relaxing therapy using finger and thumb pressure on various points on the body
E.F.T. Emotional Freedom Technique – Workshops are held in E.F.T allowing you to experience just how many uses this incredible treatment can be helpful for. Emotional and physical conditions can be helped with this great self-help tool. By tapping on various points located on the body in a particular sequence this therapy has been shown to help a vast spectrum of health and stress related problems.
Relaxation through Mindfulness Meditation
Learn relaxation techniques with particular emphasis on mindfulness. Sessions are available on 1-2-1 basis or in small groups (maximum of 6) this means that your session is designed specifically for you and you have the opportunity to learn and practice skills which you can take anywhere with you, always.
Clinical Hypnotherapy can help with many uncomfortable and often distressing problems and is not just for stopping smoking or losing weight although they are a popular for clients to seek the help and support of a Hypnotherapist.
Problems such as fears and phobias can affect the quality of our daily lives, yet can be effectively treated.
Fears such as fear of flying, fear of heights, phobias of bees, wasps, birds, dogs and many more fears that may seem insignificant, can have a huge impact on our feeling of wellbeing. When left untreated they can prevent us from doing things which we would really enjoy, if only we were free from the problem that is holding us back.
Panic attacks are very stressful yet more common than people would like to admit. They can strike unexpectedly leaving the sufferer feeling very isolated and scared. Through the relaxing process of Hypnotherapy, these conditions (and more) may be treated and become a thing of the past, leaving us to get on and enjoy our life, free from the anxiety and worry of such an attack taking place again.
Many conditions even physical, can be helped through relaxation and stress management techniques and the process of Hypnosis enables these techniques to be learned and practised in a relaxed and efficient manner.
If you would like to discuss any problems that you feel could be holding you back from living the life you would like and would like to discuss in confidence, then please contact Pauline either via email or on 0830609406.